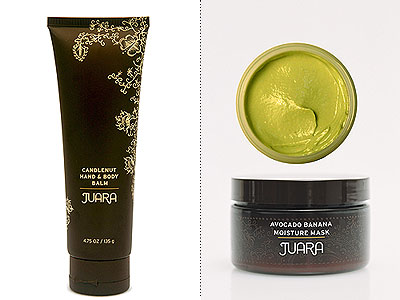 ( above; Juara skincare products, J. Sabatelli Cosmetics, ys falls, St. Elizabeth, Jamaica)


when you hear the word "exotic" what do u think of? Do you think of a waterfalls, pretty flowers, pretty beaches? The true definition of exotic is something that's "strangely beautiful ,foreign, from a different land, introduced from another country or not native to the place where found".


so how can you be exotic? the key to having a rare special distinct beauty begins with the love of self. when you love your self you;
*take care of you're skin,body and soul
*eat a healthy diet of fruits and veggies
*exercise on a regular basis, even if it's for 15 mins
*display acts of kindness, charity and goodness
*maintain dignity at all times
*be yourself, stop trying to fit in with everyone else and embraces yourself, wear what u want to wear not what everyone else thinks you should!!! hey if you want to wear those cow earrings you're grandma brought you for Christmas. fine with me.
*get a hobby. belly dance, sing, sew, make vases.. do something that unleashes you're inner goddess.
being exotic isn't just about having plastic breasts, a fake tan, or looking like a food deprived model. exoticness is about being yourself and allowing the "true you" to shine. Once you've mastered this concept, people will marvel at you.
But it all starts with "self love".
Now let's get into some exotic skin care products.
I've been trying a product from Indonesia called "juara skincare". The products in this skin care line include, a rice cleanser, a banana and avocado mask, tamarind toner,and turmeric mask, just to name a few. Juara skincare line can be a bit pricey, but it's a good investment if you want quality skincare that contains natural ingredients. you can find Juara products at. http://www.juaraskincare.com/
Brazil, Brazil, Brazil!!!! Known for it's beauty people, beaches and carnival, Brazil has been the focal point of beauty for quite some time. Brazilian people are known for having beautiful skin, bodies and lustrous hair. So if you are looking for a Brazilian based product line, I recommend " J. Sabatelli's" cosmetic line. Packed with seven native oils, Sabatelli's products are sure to bring out the amazon in you. This line isn't for the thrifty, Sabatelli's products are be prices at $80.00 and up.With seven exotic oils, that include the famed "Acai" this line is almost worth it, if you can spare the extra bucks. Well at least it's cheaper then a trip to Rio!! Visit http://www.jsabatelli.com/ for more information.